Phat Tuesday Sound is creative works by Ryuji Seto, audio engineer, music video director in Tokyo, Japan. Provide the process of professionl quality music recording, mixing, mastering, and music video creation. Our goal is every music artists enjoy the professional class creative process. cause it makes the artist and the music itself develope.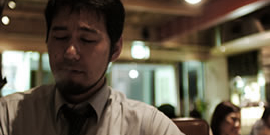 In 2010, Phat Tuesday Sound made agreement with Studio Goatee, recording studio at Kichijoji area. studio has enough capacity to record drums, brass, loud guitar, vocals and more by high-end professional recording gear. now we provide increblely valueable music recording plan.

Also, Phat Tuesday Sound creates the music video for TV, DVD, Blu-ray, Youtebe promotion. We make a creation process plan with "phat tuesday sound design" in your budget.




Recording
1day(12hours) 50,000yen-

Record at Studio Gatee. Studio rental fee and all equipment fee are inclueded. Professional sound quality is quaranteed



Mixing
1song (in 10min) 15,000yen-

Mix at Studio 201. .Discuss about genral line, Make roughmix along the artist color. then confirm, and fix to track dowon


CD Mastering
1disc (in 15songs) 30,000yen-

Adjust frequency, sound pressure, and color with pre post songs relation. make songs to one CD.


Mastering for itunes
1song (in 10min) 3,000yen-

Mastering servise for download content. Louder mastering for headphone listening.

Mini Album Creation Package
1album 120,000yen-

Create 4-5song CD package. 2days 12hours each recordings, and mixing, mastering inclueded.


FREE Mixing
(one artis by 2songs) FREE

MIx songs free. This is a volunteer work. Disable to set deadline.


Music Video Creation
1song (in 10 min) 80,000yen-

Summarize the concept and idia to possibly make by budget. Estimate the time required. Then shoot, and edit to finish.


Ryuji Seto

born in Japan Jan,12 1977. blood type-AB. was interested in rock blues, jazz, soul music.. In 1994, moved to the U.S and traveled around mid-east to south area, while playing the music. After came back to japan, studied music theory at Tokyo. in 2000 made own leader band called "Phat Tuesday"and started to study audio recordings. In 2002, the band broke up and started audio engineer service as "Phat Tuesday Sound". In 2007, worked with Jett Edwards as a producer, bassist, singer, and songwriter. his single "Made in America"goes Billboards No.3. In 2008 first directed PV Jaykin,hiphop artist "One,Two,Three,Four"goes more than 130,000hit on youtube. In 2010 made agreement with Studio Goatee.